You guys! Life!! Goes. So. Fast. Seems like yesterday our Little Man was born and now his little sister is due next week! And it seems just like yesterday that we had a shower for her mommy, but that was way back in March!
A certain Little helped us get things set up. AKA "distracted Mimi with his cuteness".
We put Great-Grandma Alice's silver in mason jars tied with coral and white baker's twine, set out Grandma Circeo's china and made food!
Cream Puffs ...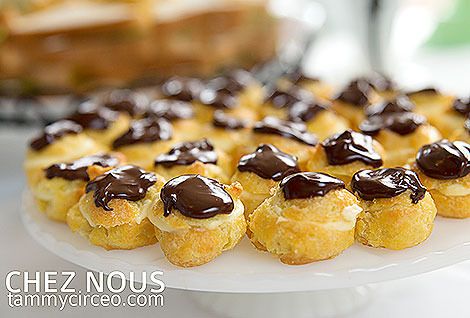 Salmon Rillettes ...
Emily's friend, Andrea, made a beautiful cake that we topped with foiled banners ...
Choux puffs with chicken salad and cucumber triangles ...
We decorated Em's new shelves with fresh flowers, chalkboard signs, and lots of gifts ...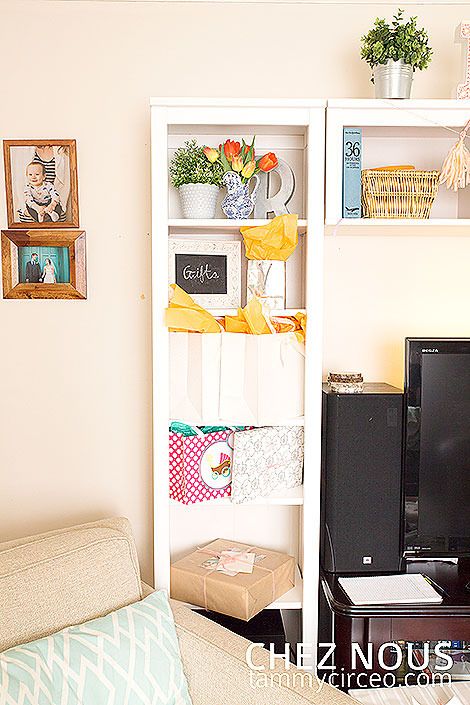 And we topped them with Heidi Swapp's marquee letters that you can purchase at Michael's . They are cardboard, meant to be decorated with paint, glitter, paper, etc ... I cut scrapbook paper to fit then put the lights in. Love them!
And then I foiled more of Heidi's creations (on the Minc ... yet another Heidi creation! I guess I'm a junkie!?) to create a banner with pompoms attached with clothespins.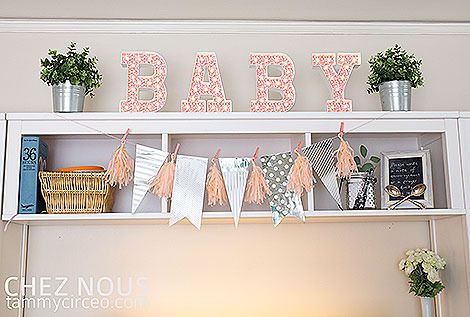 We welcomed special friends ...
... opened many special gifts ... (these are just a representational few!)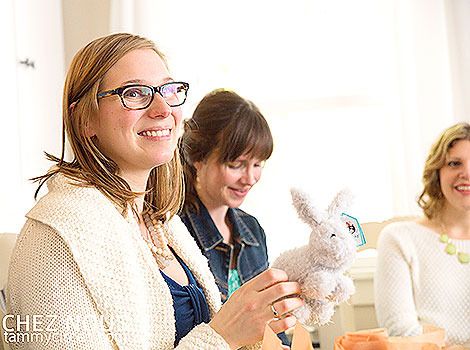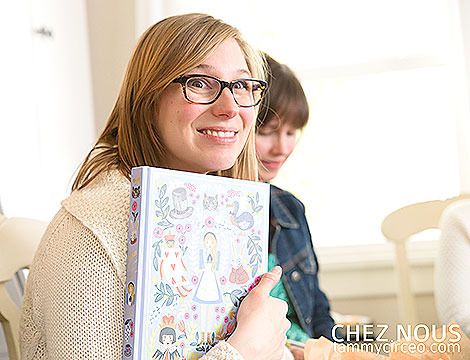 ... sent special messages to special people ...
... opened special handmade cards from special Little People ...
It was a beautiful, simple celebration. Just like the Mama.
I give a special shout-out to Emily's friend, Andrea, who helped with all the particulars ... that chalkboard in the first photo is her handiwork as is the amazing eucalyptus garland on it, the cake was made in her lovely kitchen, and she was an all-around fabulous sidekick. Not to mention that her second baby is also due this year! Congrats, Andrea.
Oh ... and she also made Lavender Sugar Scrub to thank our guests for coming to celebrate Baby Girl's arrival!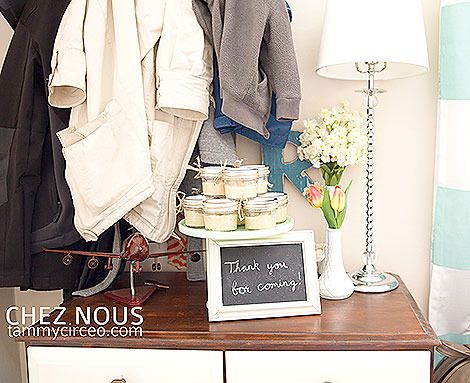 We're waiting on you, Baby Girl! Grow well, know that you are loved beyond measure, and the vision of your precious face is so anticipated.
(This is not a sponsored post. Any links are simply for your convenience.)