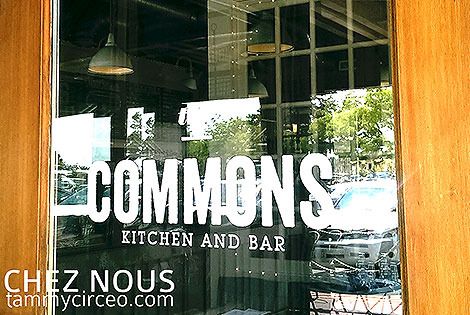 Ken left for the gym Saturday morning and said, "So ... do you wanna go to lunch or something when I get back?" "Yeah, sure!"
We ended up at the Commons in Woodinville, a place I've been wanting to go, but hadn't been yet. They were open and business was hoppin'!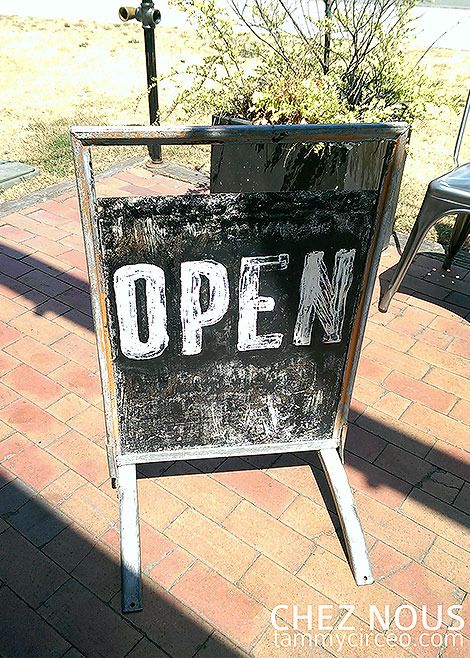 The décor will draw you in with its charm ... lots of chalkboards, beautiful lettering, copper cups, Birchwood wall paper (which is beyond fabulous!), domed cake plates at the bakery, turquoise and gray coffee cups, vintage labels on the bottles ... so much beauty and all around coziness. I told Ken that if I opened a restaurant tomorrow, I would decorate it this way.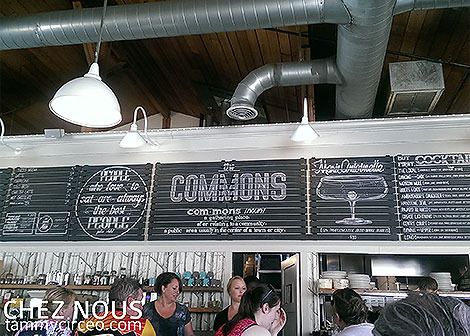 White, striped napkins always get my attention. They are crisp and clean.
Breakfast/lunch, weekend brunch (sounds like breakfast/lunch to me!), happy hour, dinner ... they serve it all and serve it well. Check out their menus HERE.
I ordered an iced tea and found that they serve Barnes and Watson tea that is fresh and strong. We ordered a French Rosé, Castel De Maures, from the Côtes de Provence. It was the perfect summer complement to my Beecher's burger (no bun) and arugula salad. Ken had a turkey club with a chickpea salad.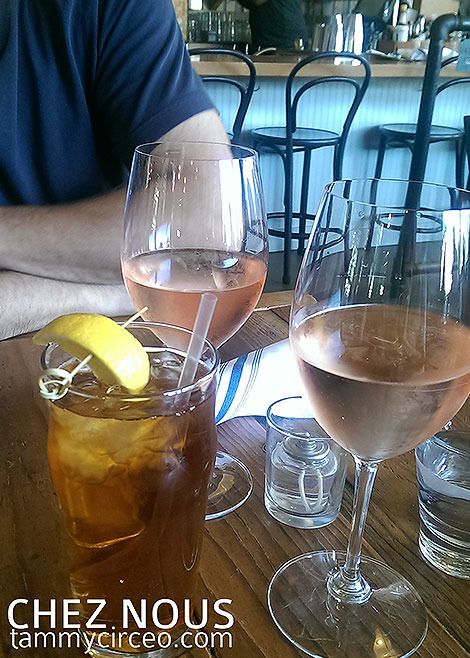 Any restaurant that prominently displays a Julia Child quote gets extra points from me.
Bottom line is that this place has it going on. I'm not a restaurant reviewer and I didn't get paid to write this post. I'm just a consumer who loves well-executed restaurants that serve good food.
Do I recommend the Commons? You bet!
Bon Appétit!