I love a pretty table. Doesn't a pretty table elevate the meal to a higher level? It helps if the food tastes good, but the eyes eat first.
Since we moved to Washington, it's usually just been our family for the Thanksgiving holiday. In the beginning, it disappointed me and I almost dreaded the holiday. It seemed that everyone I invited to join us in Thanksgiving, even just for late dessert in the evening, had other plans. Or just wanted to stay home. Given my "Southern hospitality" heritage, I had a bit of a hard time with being alone on this holiday.
It came to me one fall day leading up to a Thanksgiving holiday that I was again dreading ... "This is up to you, Tammy! You can make this special for yourself, your husband, and your kids or you can just be a complaining mess of something no one wants to be around. It's your choice."
Oh my ... yep, that hit me between the eyes. My expectations of spending holidays with family members, cousins and kids running around, planning crafts to keep them busy, having a pickup football game, cooking up a storm with every sister-in-law, aunt, and grandma in the kitchen ... yeah, those expectations weren't going to be met. So they needed to change. Perhaps they were too rose-colored anyway.
I decided right then and there to make something amazing of my reality. I decided that although I had always used the wedding china, made the turkey and dressing, made a pumpkin pie or two, and put a table cloth on ... I decided that THIS TIME and forward, it would NOT be out of a sense duty to the holiday, but from the mindset of creating a legacy ... something I wanted my kids to remember fondly, something that encouraged gratitude, something that marked this time of year in a way that no other time of year was marked. In other words, I recognized that I was the Matriarch. As "old" as that sounds, I knew it was my role and I accepted it proudly. Yes, my mom and mother-in-law are still living, but it has been years since we spent Thanksgiving with them and the torch has been passed.
What did that mean? It meant, among other things, that because I love setting a pretty table, I should do it in an intentional way. Intentional of the dishes chosen, the napkins, the tablecloth ... and intentional of creating a record of what we are all thankful for each year. So I began a tradition ... placecards (although we didn't need them with the few of us that there are) that gratitudes can be written on and saved in the memory book.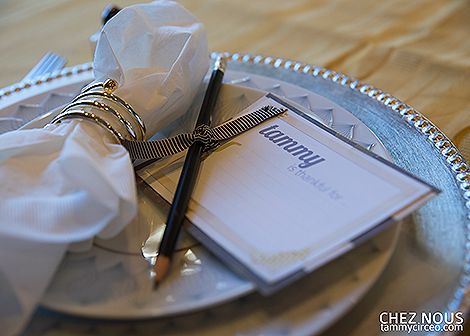 This year, I used the same digital kit that I made these Wine Bottle Sleeves from and chose a frame tacked down by washi tape ...
I then used a Photoshop Brush created by Jessica Sprague for her Brushabilities Class for the "gratitudes listing" ...
I turned the frame on its side, added in the brush, then chose a font for the name (lobster 1.4) and one for the "is thankful for", lined it all up, et voila! (The "is thankful for" font is one I paid for so I doubt you want a link, but it is called Collaborate.)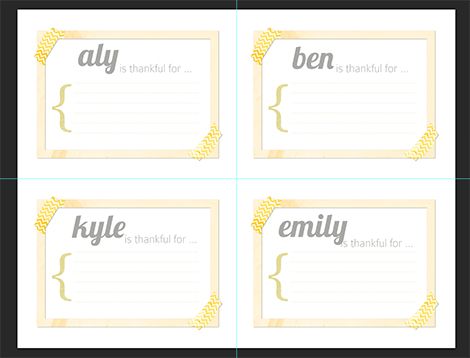 I printed them out, cut them apart, and used my Crop-A-Dile to punch holes on either side of the bracket to tie a ribbon in.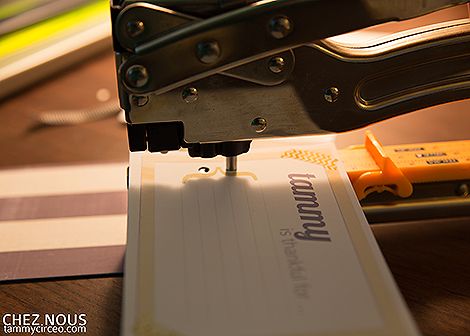 I used a gold stamp pad to go around the edges of each card just to give it some glimmer and texture.
I tied 8-inch lengths of ribbon in the punched holes.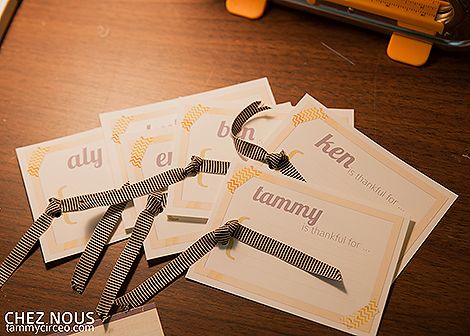 Then I cut a background piece out of this striped paper to put behind each place card.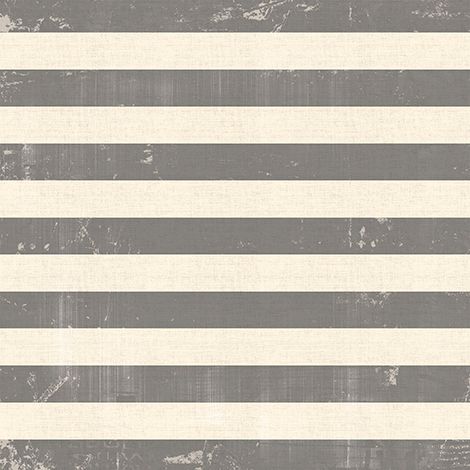 I LOVE the gray stripe. Then I bought black pencils to tie into the ribbon so no one has an excuse to not record their gratitudes.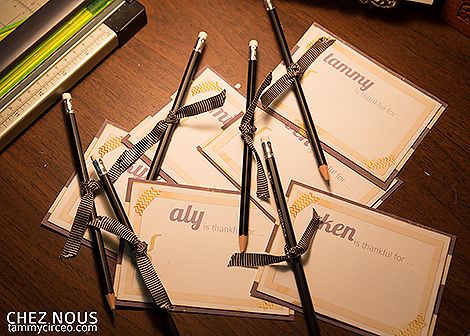 On Thanksgiving Day, I'll tuck each person's card onto their place setting and they'll have pencil and paper to record their gratitudes.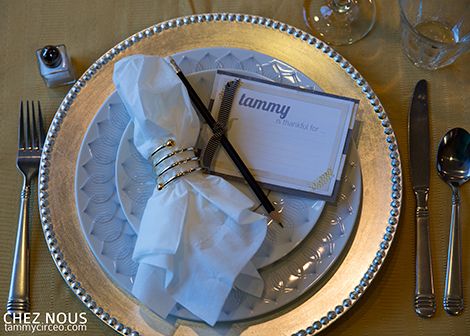 There is so much to be grateful for!