Should you dare think life as a 4-month old is boring, then you haven't lived with my mama.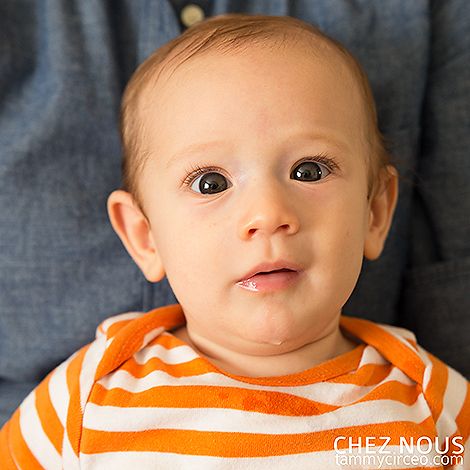 She's so pretty to look at ...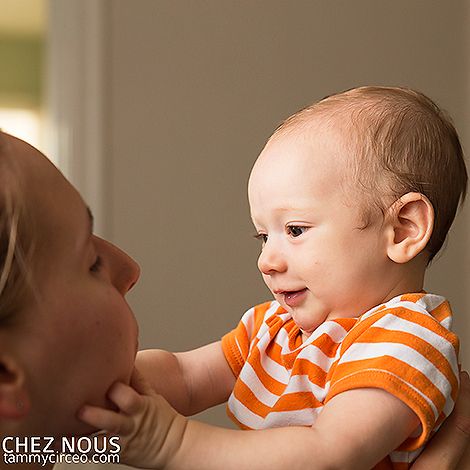 ... and sometimes, I just can't help but eat her up!
What?! This isn't normal? Ok then, I'll try her nose...
Still no?
Well, shucks, then. I guess my own fingers will have to do! ALL of them.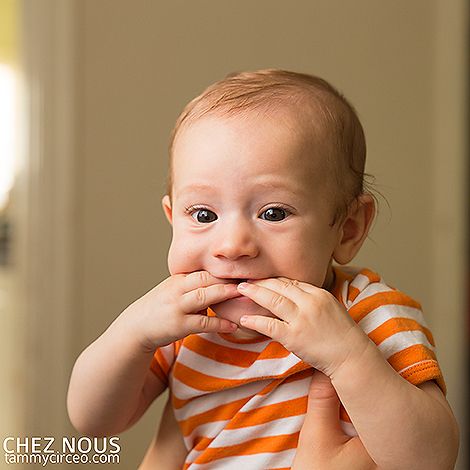 Hee hee.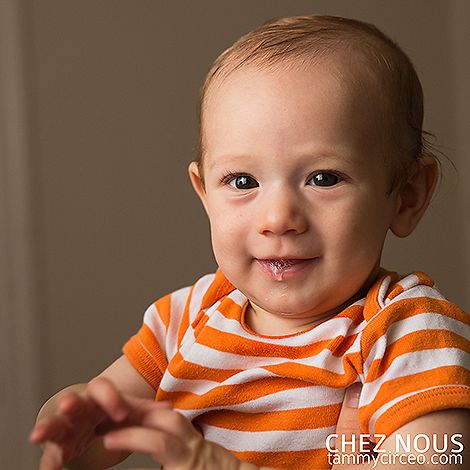 See? Told you I have fun.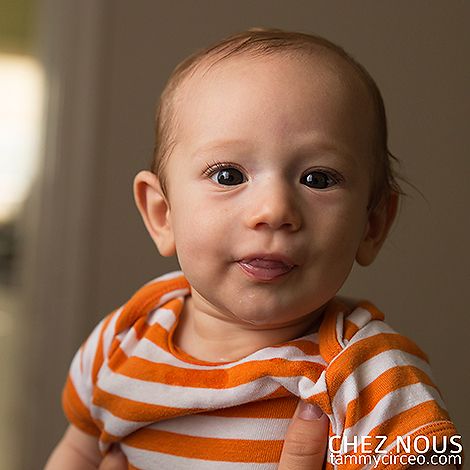 This Little Man is my grandson and his mommy is my first baby. I make no apologies for family pride.