Despite the fact that the speaker was far more versed than I am in typography … and despite the fact that much of what he had to say was over my head in terms of the science of typography … I learned so much from this gentle person who has made letters his vocation.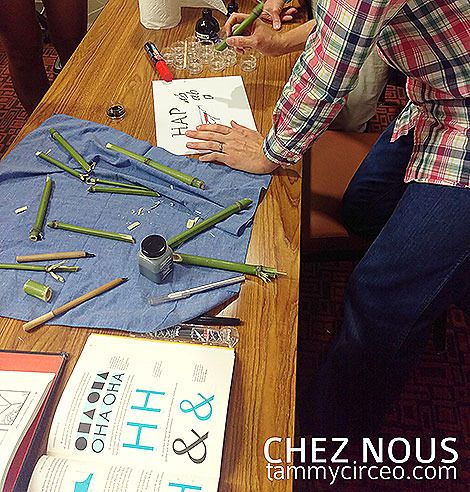 Ascenders, descenders, ligatures, pen orientation ... At times, it all sounded like Greek to me.
Then he put a hand-carved bamboo pen in my hand. A bamboo shoot that he had plucked from the side of the road and carved a nib into himself. A true hand-carved bamboo pen. And he encouraged me in its use.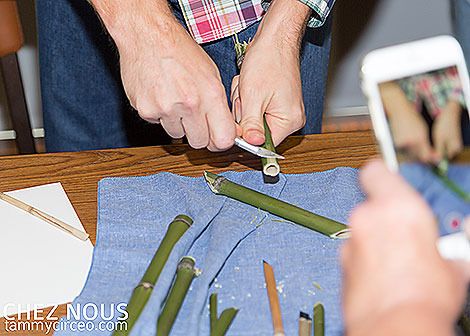 There were many different sized pens to choose from and I opted for a small-to-medium sized one. I thought that would give me an advantage in this very new world of lettering, but the real difference was in how the ink loaded and how the stroke was made by my hand.
A phrase that the speaker said more than once resounded with me, "Return to the well. You must return to the well often." For new ink, that is. I found that I needed new ink after a half stroke of a letter. Really? That ink didn't last long! Return to the well.
Frankly, I found that irritating. I wanted enough ink on the nib to allow me to form a letter as I knew how to do. Fact was … I didn't really know how to form a letter properly with the nib so I had to slow down, reload the ink, and think deeply about how to trace on the paper in order to form a single letter. A single letter took more than one stroke. Return to the well.
I first wrote these words at the end of October 2015. I had recently come from a time spent with other memory-keepers, story-tellers, mentors, and photographers. The sessions we spent with a professional typographer were long and tedious, in my opinion, but the message meant for me came through loud and clear.
In all of my trying to be a wife who honors her husband, raising children to be responsible adults, volunteering everywhere, battling an autoimmune disease that I refuse to allow to define me, navigating the waters of kids in college and starting careers, getting married and having their own children … in all of my life, I've struggled to rely on my Source of strength and others around me that desire to "do life" with me. I tend to push those away and think, like many toddlers, that "I can do it myself!"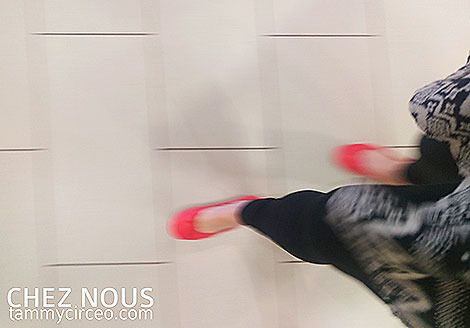 But, I can't. I know it. I've always known it. However, exercising faith and allowing others in my life to hold my arms up once in a while is difficult for me. As I've considered One Little Word for this year, I keep coming back to this phrase rather than just one word: Return to the Well. 
A reminder that I'll keep in front of me this year: "You can't pour from an empty pitcher ... return to the well."