Recently, I've been giving myself permission to relax more and not run ragged trying to complete the never-ending to-do list. I've decided that although I want to be industrious and productive, if the to-do list is truly never-ending, then why should I continue pushing to finish it?! You'd think I'd have learned that before middle age hit, right? In this quest to enjoy time a bit more, I've been watching some movies, especially during this holiday season. So far this season, I've seen Holiday Inn, White Christmas, the original Miracle on 34th Street, A Christmas Story, and Father of the Bride. (Which one of these doesn't fit?!)
Remember when I told you about having made wine a few weeks back? This weekend, we went to bottle it and attach our own labels.


I liked Ken's label ...

much better than my own ...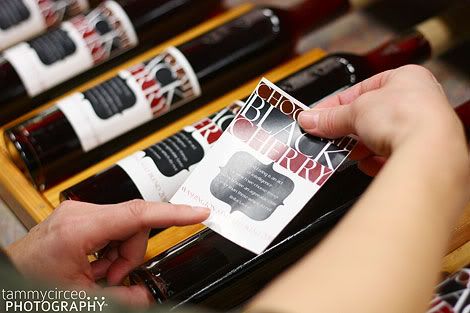 We concluded that although the experience was fun, we'd have a hard time recommending it and we will have to be creative in figuring out how to use this wine! Perhaps reductions for sauces?
We planned to take our Christmas photo on Thanskgiving, but the weather was immensely horrid that day. So we set the date for Sunday afternoon and kept our fingers and toes crossed that it would work out. The weather was very cold, it wasn't as bright as I had wished for, and I totally mismanaged my camera. Imagine setting up the tripod, organizing where we would all stand, pushing the timer, running back and forth from the lens to posing amid comments from my darling children about my probable tripping as I ran, crazy faces by said darling children ... Just imagine. I took 35 photos ... and only ONE was in focus. What?! And the only reason I have that ONE is because it FINALLY dawned on me what was going on: I set a custom white balance, but neglected to change the focus on the lens from manual to auto when I was ready to start shooting. Thankfully, we only NEED one photo and despite my epic photography failure, we'll create a Christmas card. They will be late going out and perhaps we'll consider doing a virtual one!
Sunday evening found us enjoying pizza at a place new-to-us ...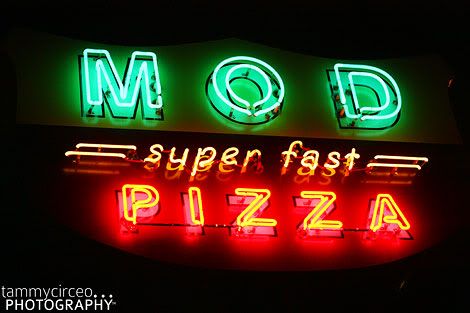 When they say "super fast pizza", they mean it ... 6 minutes from ordering to my plate, Made-On-Demand. That's seriously awesome when you're hungry. And any pizza, with any amount of toppings, is only $6.88. That's a steal of a deal.
Then we walked a couple of blocks to Snowflake Lane ...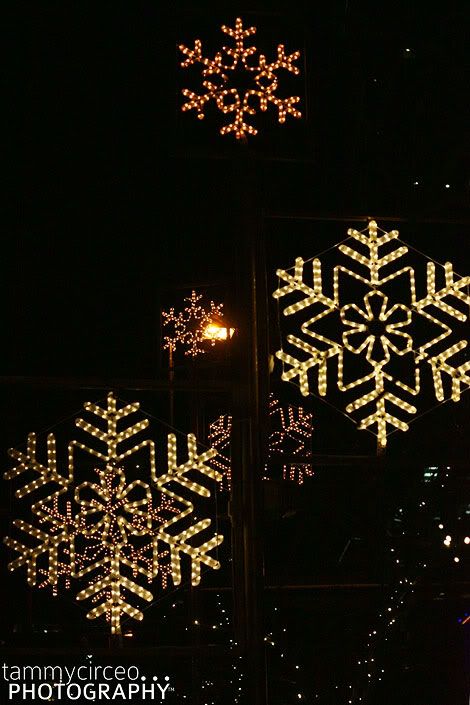 ...which is really just Bellevue Square during the holiday season. There is Christmas music, a drum squad dressed as soldiers ...
... tambourine players willing to take photos with you ...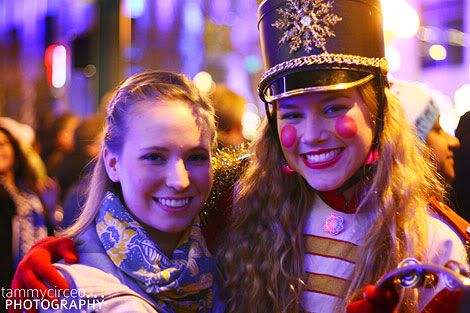 It's a festive way to spend 20-30 minutes on a winter's evening during the holidays with friends and family.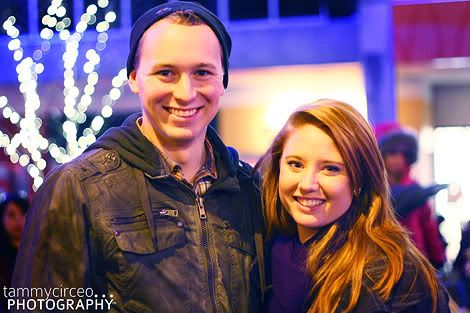 "Yes, Virginia, there is a Santa."
Here's to the last week of school before Christmas break, to great planning so everything gets done, and much more relaxing and watching movies!