After being in the house almost all week, Aly and I were chompin' at the bit to get out. She suggested that we do one of our favorite things ... go into the city. On the way, she read to me from a book about "art and fear" that she got as a Christmas gift. It led to stimulating conversation and is one of my favorite memories from this season.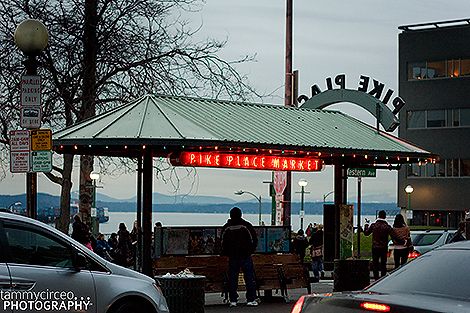 Somehow we found ourselves sitting in a cozy booth at Cafe Campagne peering out at the Market and watching the myriad of people parading by the window. There was a kilt or two, a pink mohawk, lots of scarves and beanies, and plenty of tattoos, along with all the tourists wielding their cameras, phones, and bouquets of flowers.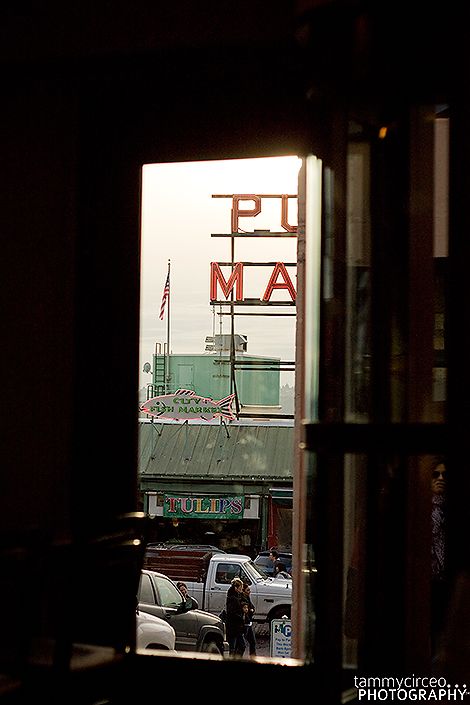 We sipped hot chocolate and ate lamb burgers, pushing the "clean eating" out by yet another day and enjoying every minute of it.
The tree at the Market is always large and colorful ...
There was a crowd like always and the festive spirit is still reigning despite the fact that the holiday is almost over. I feel there's always a festive spirit at the Market.
The sun fell early, but doesn't it only make the Market look that much prettier?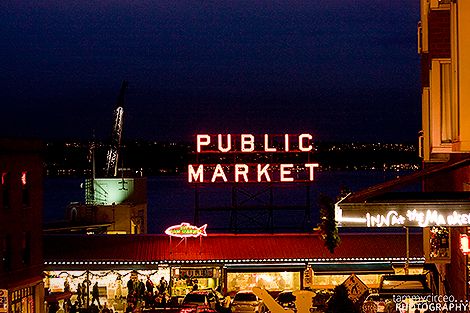 Enjoy your weekend! See you next week.