I was drawn to this strawberry tablecloth early this past summer while browsing through one of my favorite shops. It was so bright and cheerful and made our table so inviting.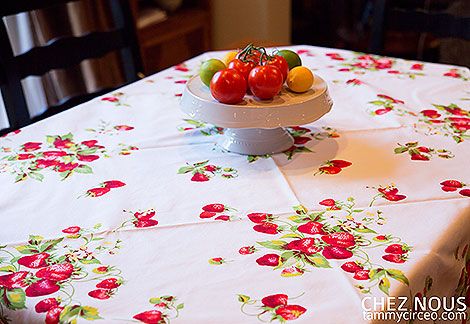 It was made by Wilendur and I learned that they manufactured fabric and tablecloths in the US from 1920-1990. This pattern is from the 1940s. Their process for printing on high-quality sailcloth allowed for brilliant colors that don't fade.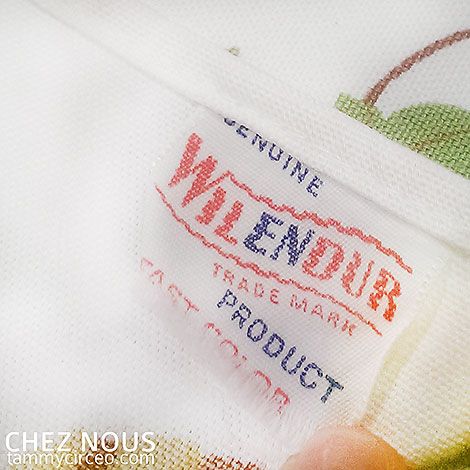 We enjoyed that strawberry tablecloth all summer and as fall approached, I was a little sad to put it away. It seemed to have run its course for the year and yet I wanted something just as seasonal for the fall.
Can you believe I found this jewel?!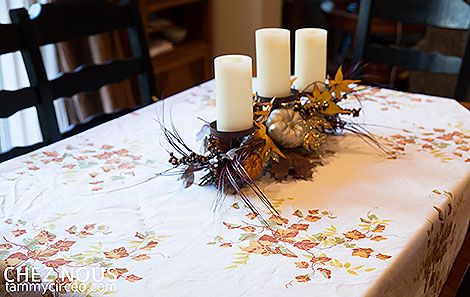 I didn't expect to find much in that little shop in Idaho, but I ended up with quite a haul. One of my favorite finds was this autumnal tablecloth made by the same company that made my summer strawberry one!
Julep, a Pacific Northwest company and brand best known for their high quality nail polish, invited me to share about transitioning into autumn and using color to mark the season change. While my first thought was to use fashion to demonstrate it, I was perfectly surprised when the idea of comparing these vintage linens popped into my head! They provided me with a palette of colors showing suggestions for transitioning from summer to fall. What was once vibrant for summer can be just as beautiful in a subtler hue for autumn. This graphic demonstrates the transition from one season to another.

Comparing my vintage tablecloths side by side really allowed me to see how gentle the transition can be and yet the whole mood is altered allowing me to enjoy the seasons each in their own way.