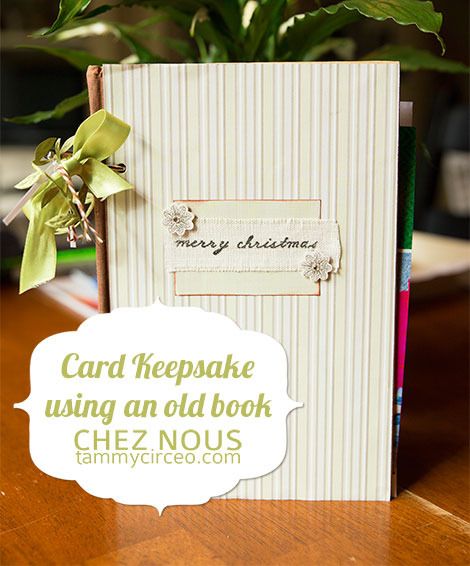 There's something about receiving Christmas cards that is both exciting and nostalgic to me. Ken and Goldie, our 14-year-old dog make their nightly trek to the mail box and it's my privilege to open the cards. I don't always have the time to stop and read them at the moment so I find a way to display them and usually read them after the New Year has started.
I never want to throw them away although I'm sure no one would fault me if I did. In recent years, I've been making books to collect and store them in. You can find one of them HERE.
When I finally took my photos down from the framed display this year ... I say "finally" because it was literally April! ... #thestruggleisreal ... I had decided to use an idea I found on Pinterest where an old book is used. Thrift stores are the best place to find them because you usually won't have to worry about the book having any value which is a concern since you'll be cutting the pages out. Choose books that are close in size to the average Christmas card or photo card. This one is about 9 x 6 inches.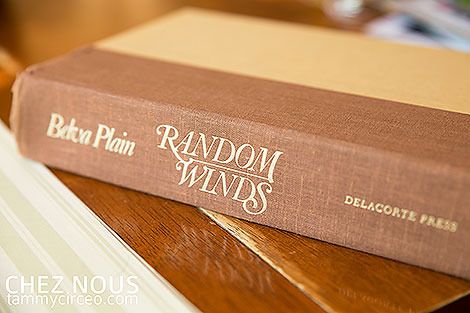 I used a metal ruler and an exacto knife to cut the pages.
Then the fun and easy part ... cover the outside with scrapbook paper and decorate it however you want. Since it was already April, I took the fast and easy route and just covered the front and back with matching paper and put a little handstamped linen tag on the front. You could also cover the binding, but the whimsical side of me thinks it's amusing to see random titles lined up on the shelf.
I then punched holes in both the front and back covers of the book ...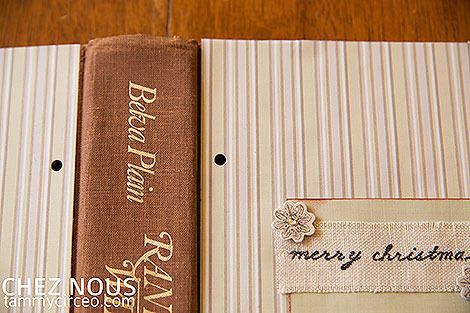 ... evenly spaced from the top and bottom.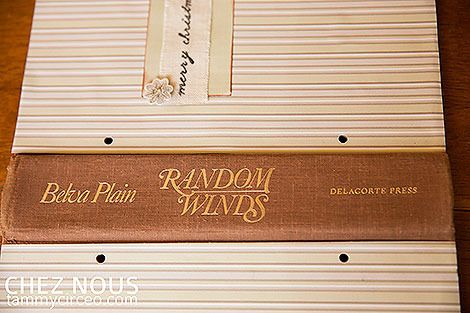 I used metal rings to put through the holes, then punched the cards and put them in.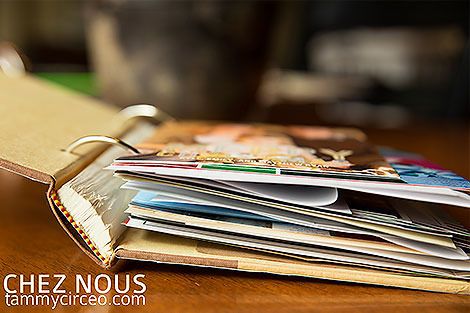 For the letters, I folded them in an off-set half and punched the top.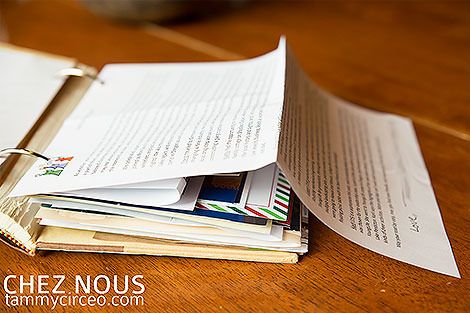 That way, I can open the letter out to see it fully.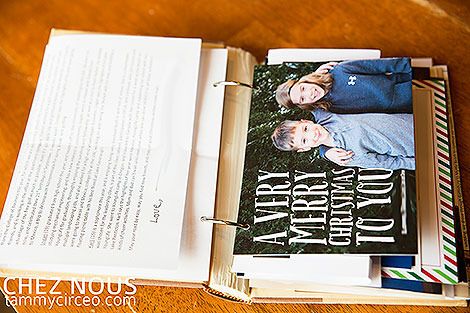 After adding a few ribbons to the ring, my Christmas card keepsake is finished. If I'm smart, I'll go ahead and decorate another one to be ready for the coming holiday, right? If I'm smart ...