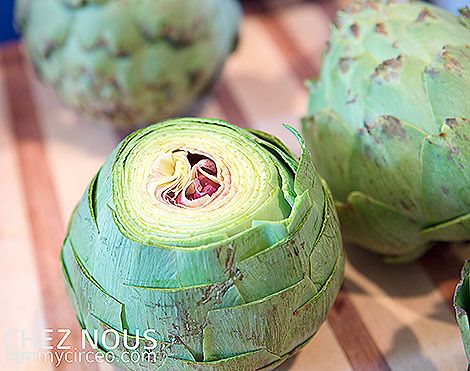 I love artichokes and have been known to cook one just for myself, pulling the leaves off one at a time and dipping the soft end in butter to enjoy. They have a fresh, but earthy flavor and remind me that spring does indeed come after winter.
I've never used them in a soufflé so I welcomed this challenge. The artichokes are cooked first, then the soufflé is put together. To cook them, you fill a large pot with salted water and let them simmer for 45 minutes to an hour, then remove the leaves until you get to the heart and choke.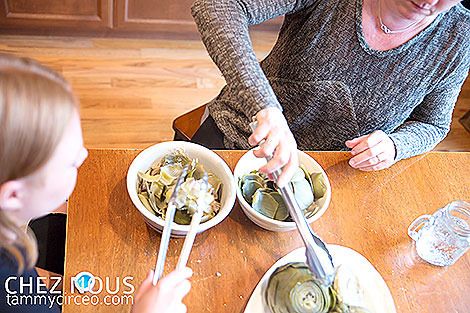 In the photo below, the heart is shown with the choke still on it.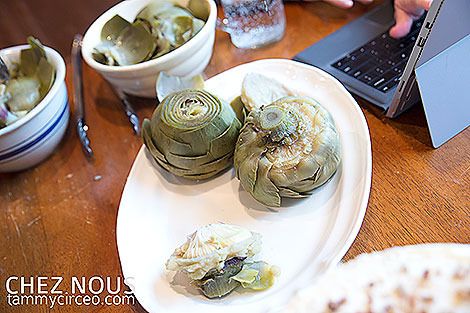 It is very important to remove that and the heart is pureed and added to the soufflé batter.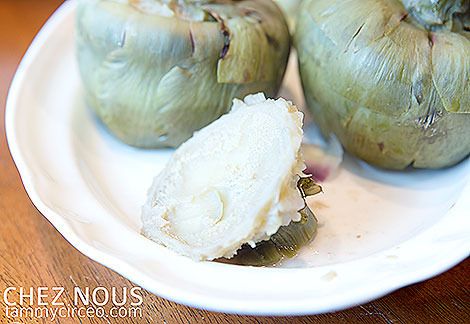 The soufflé batter starts with a béchamel with Comte cheese and the artichoke puree is added, then beaten egg whites are folded in. I baked them in Pyrex ramekins and they were a delicious accompaniment to our Easter dinner.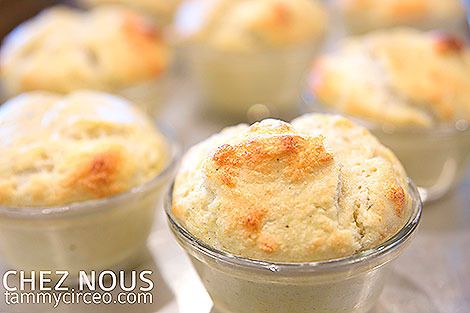 Weekends in a French Kitchen is a group of home cooks cooking their way through Mimi Thorisson's cookbook, A Kitchen in France. We'd love to have you join in with us!